SELF SERVICE DOG WASH

The WAG Club
Join Our Frequent Wash Club. After 6 self serve dog washes get the 7th wash FREE. Four Muddy Paws Self Service Dog Wash in St. Louis puts the fun back into washing your dog.
As a reminder: The last bath of the day is one hour before closing. Our hours are 10am-7pm Monday-Friday, 9am-5pm Saturday, and 10am-5pm Sunday.
Self Service Dog Wash Menu
We supply everything but the dog!
There's no appointment necessary. Our baths are first-come, first-served. We sometimes have a short wait. When you check-in with our team they'll let you know if a tub is available and if not, put you on the waiting list. Our typical wait is usually less than 15 minutes except for very busy days and sometimes around the holidays. When you come in we'll give you your dog bathing kit including your shampoo, cream rinse conditioner, towels, ear and eye wipes, brushes and combs all in a tidy caddy for you to carry.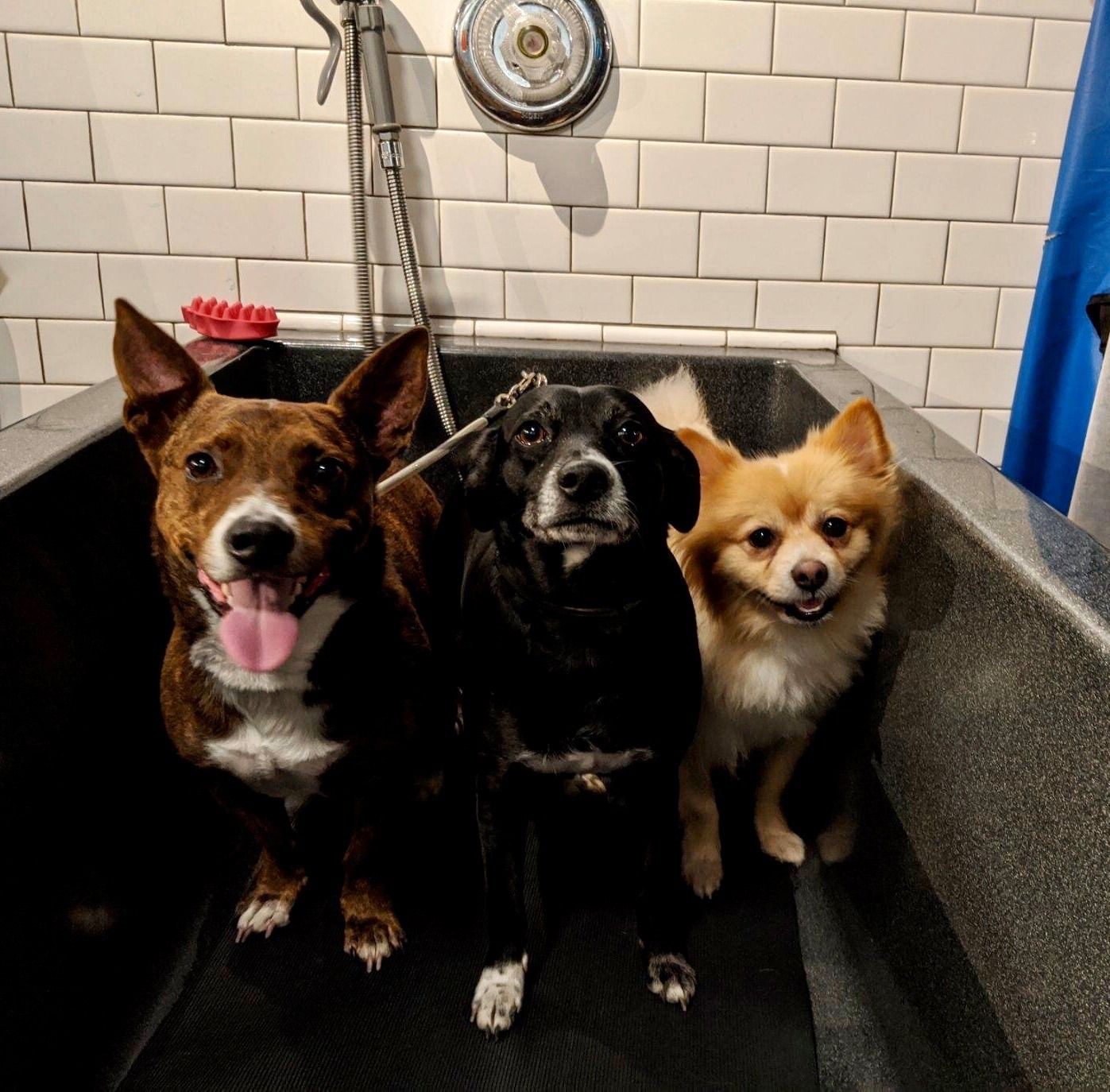 We have designed four waist-high dog wash bays at different heights so we can accommodate pets (and people) of all different sizes. There's no kneeling or stooping here! There's even an easy opening for your dog's entry and exit from the tub. Best of all you can work on either side of the tub without turning your dog around.
We have hand-held sprayers that allow you to control the water flow and are temperature-controlled so your pet is always comfortable. We've got a selection of natural ph-balanced shampoos and conditioners that are tear-less and gentle and made just for your pet. We also have specialty products available to help reduce itching, flaking, and pets with sensitive skin.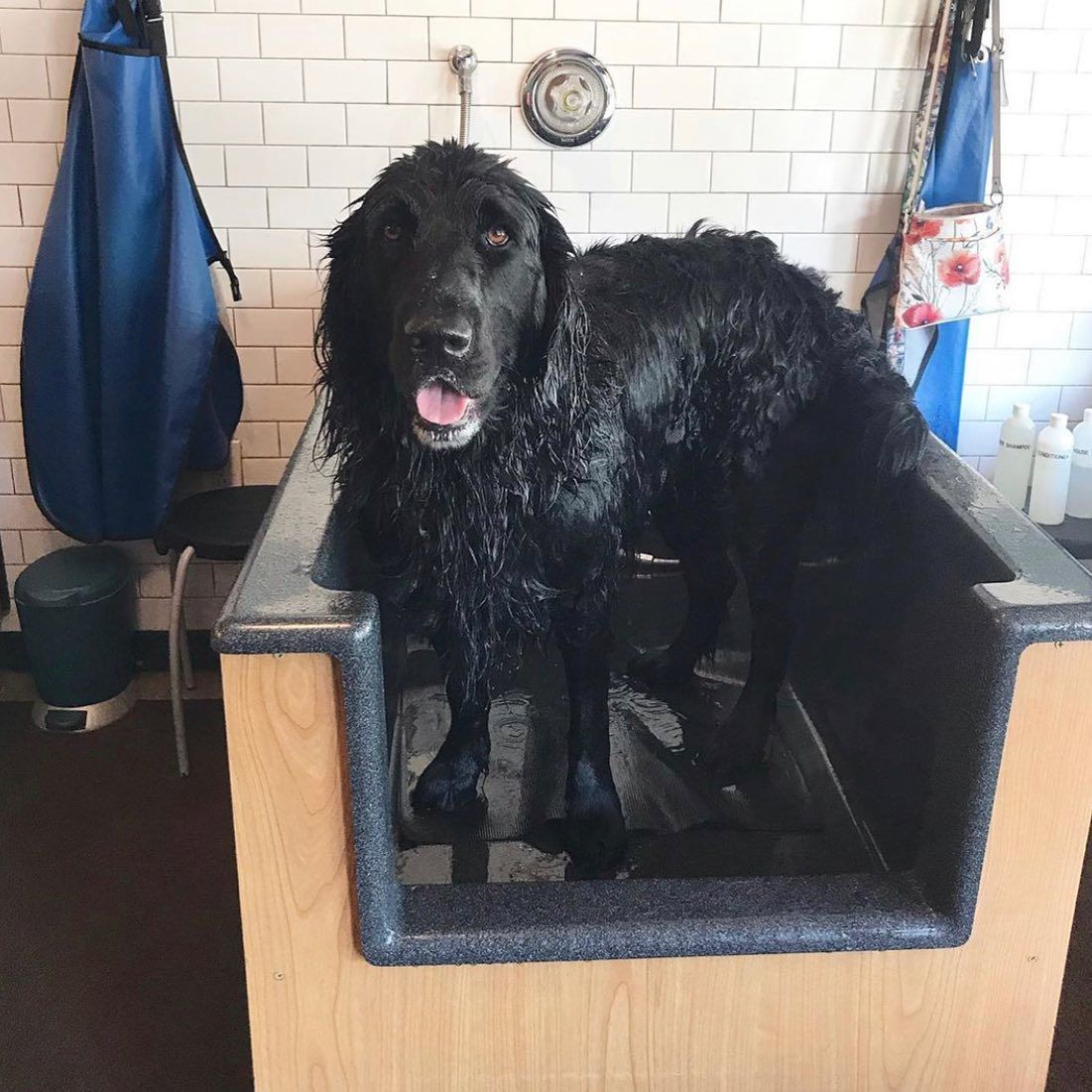 When you're all done, we have super-absorbent towels to dry off your dog in the tub. Then it's off to the drying station. Here you'll find a professional forced air no-heat dryer to literally blow the water off of your pet plus the brushes and combs you need to make sure your dog is nice and dry and looks and smells great before venturing outside.
And our self-service wash isn't only for dogs! We've washed thousands of dogs and cats and even some pot-bellied pigs over the years.
When you're all done, there's an after-bath treat waiting for you when you check out.
We look forward to having you stop by and join us in the fun of washing your dog together with your neighbors. We promise it's a lot more fun than washing your dog at home!
A Clean Place to Clean!
The health of your dog is important to us – at Four Muddy Paws we promise a clean environment for your pet. We take care of sanitizing each bay after every wash so they are clean and disinfected for the next lucky dog. We also treat our bath area with an all-natural flea treatment to ensure a clean, flea-free space.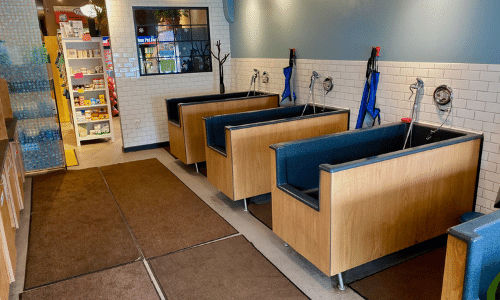 Don't worry about the hair; we'll take care of that. We look forward to having you stop by and join us in the fun of washing your dog together with your neighbors. We promise it's a lot more fun than washing your dog at home!
Reminders
This is a self-service pet wash area but not set up for a full grooming session. Please do not bring scissors, electric clippers, or other powered or sharp grooming tools. You may bring in your own brushes and combs.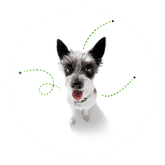 A Word About Fleas:
In order to maintain the cleanliness of our store and protect the health of our other customers we need to enforce a strict policy regarding fleas and ticks.
If your dog has fleas or you suspect your dog might have fleas please come see us before you bring your dog in the shop. We want to make sure we can get your dog in a tub as quickly as possible and give him the relief he needs but also minimize his contact with our other customers. Remember to give others the respect you would want them to give you.
If your dog has fleas, you will be required to treat your dog with our safe and natural flea bath treatment. It is exceptionally effective at killing fleas, lice AND ticks. This baby-mild formula cleans and conditions with maximum effectiveness. It cleans without stripping essential oils and your dog will love you for it! It's safe for puppies and kittens too! If you refuse treatment we regret we'll have to ask you to leave as you pose a health issue to the cleanliness of our store and a health hazard to our other customers.
WHAT St. Louis CUSTOMERS ARE SAYING
We love our customers from St. Louis areas around Shrewsbury, Richmond Heights, Afton,
Clayton, Oakville, Waterloo, Maryville, Belleville, University City, Webster Groves, Oakville, & more!
Come visit our healthy pet market in St. Louis, MO! We offer professional pet grooming & a self serve dog wash and specialize in quality food, baked treats, & supplies for cats and dogs.