all-natural, oven-baked treats for dogs
Fresh Baked Treats & Cakes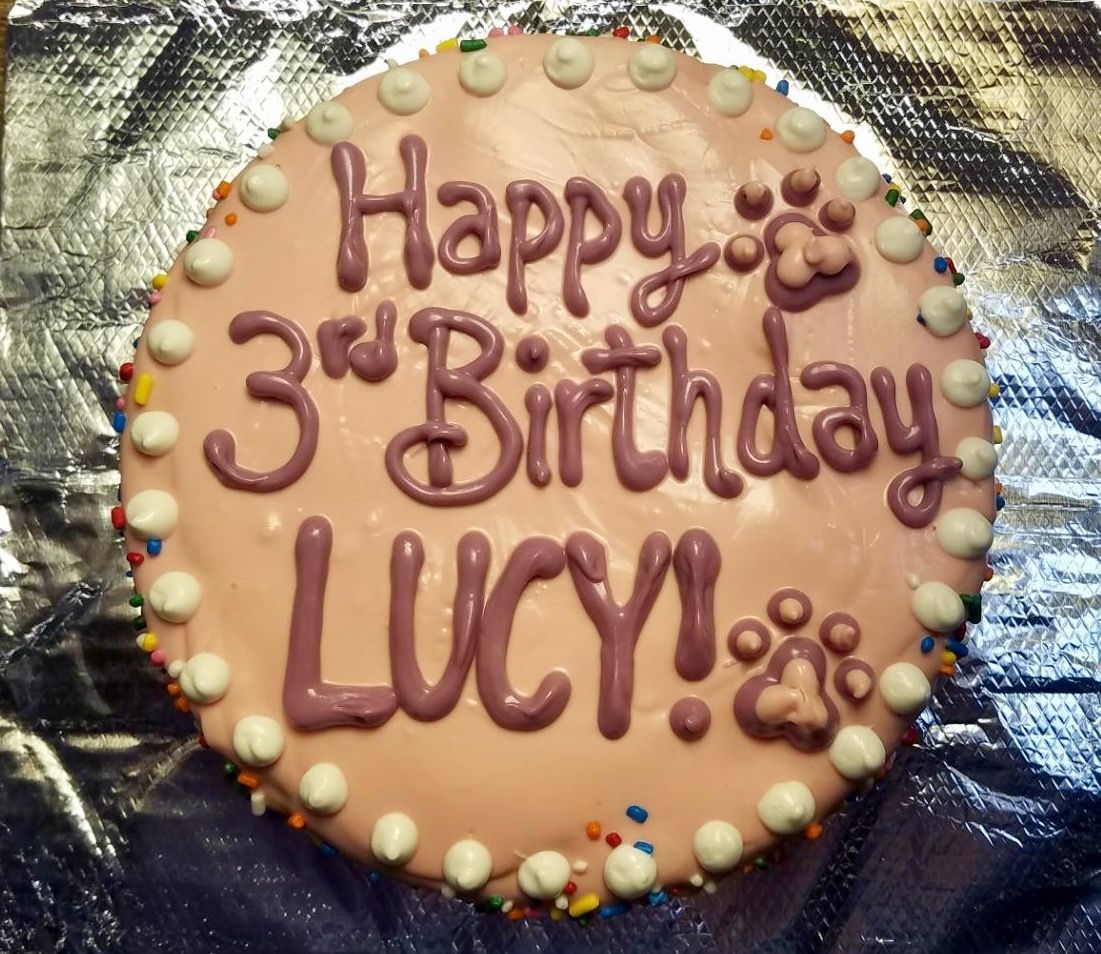 There's no better way to celebrate your pet than with an all-natural, oven-baked treat! Our treats are lovingly handcrafted by Treats Unleashed and have specially formulated for dogs using only human-grade ingredients. No artificial preservatives, chemicals or refined sugars are added making the treats low in fat and sodium compared to other treats.
Our treats are baked from scratch daily. Each treat is cut by hand and decorated with care just like you would do at home. The recipes were developed by a family member with a Ph.D. in food science and a career in animal nutrition.
Our special treats are always changing. Stop by today for a special holiday treat. We know your dog will love our cannoli's, dipped bones, donuts, and even our own Muddy Paw treats. There's always a treat to put a little wag in your dog's tail!
---
We know every dog has a special day!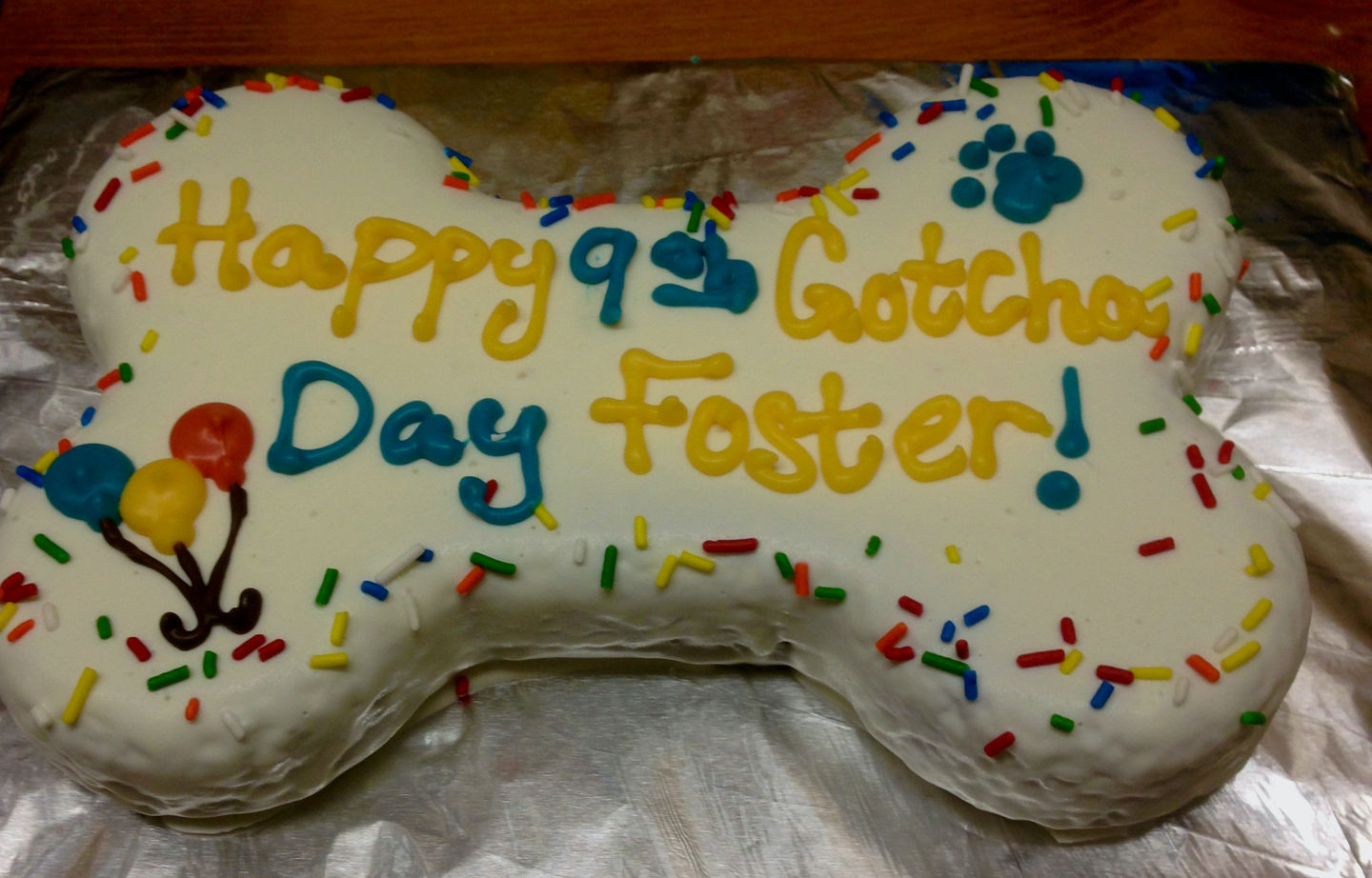 We celebrate Gotcha Day with our dogs Salem and Foster. Since we don't know their actual birthdays we celebrate the day they came into our life.
Join Our Birthday or Gotcha Day Club Today!
Sign up for Four Muddy Paw's Birthday or Gotcha Day Club & we'll email you a coupon for a FREE treat for your dog or a FREE cat toy for their birthday plus other special savings! The birthday email will be sent to you at the beginning of the month and can be used any time during the month. If you have more than one pet, be sure to select each pet's birthday month!
JOIN OUR BIRTHDAY CLUB!
---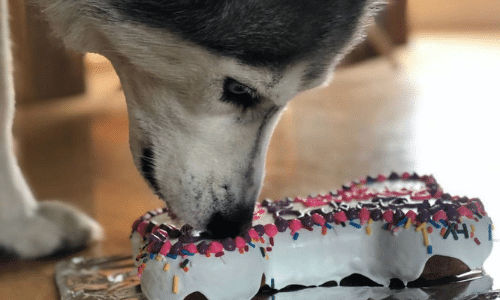 Our cakes come in three sizes – a 6″ round, a 10″ bone-shaped cake, or a 6″ Paw Shaped Cake. All are moist cakes made with human-grade ingredients, available in peanut butter or banana carob chip and "frosted" with a thin layer of either peanut butter, vanilla yogurt or carob and personalized for your special friend. You just might want to try them yourself!

Bone Shape Cake 10″ $19.99 & Round Cake 6″ $19.99.
Paw Cake 6″ $19.99 & Pup Cakes 12 – 1″ $19.99.
We have cake for cats too! Our fresh baked cat cakes are two mini bundt cakes filled with ingredients cats love – only $12!
Please order at least 48 hours in advance – cakes are paid for in advance. Fresh Baked Custom Cakes are for In-Store Pick Up Only.
---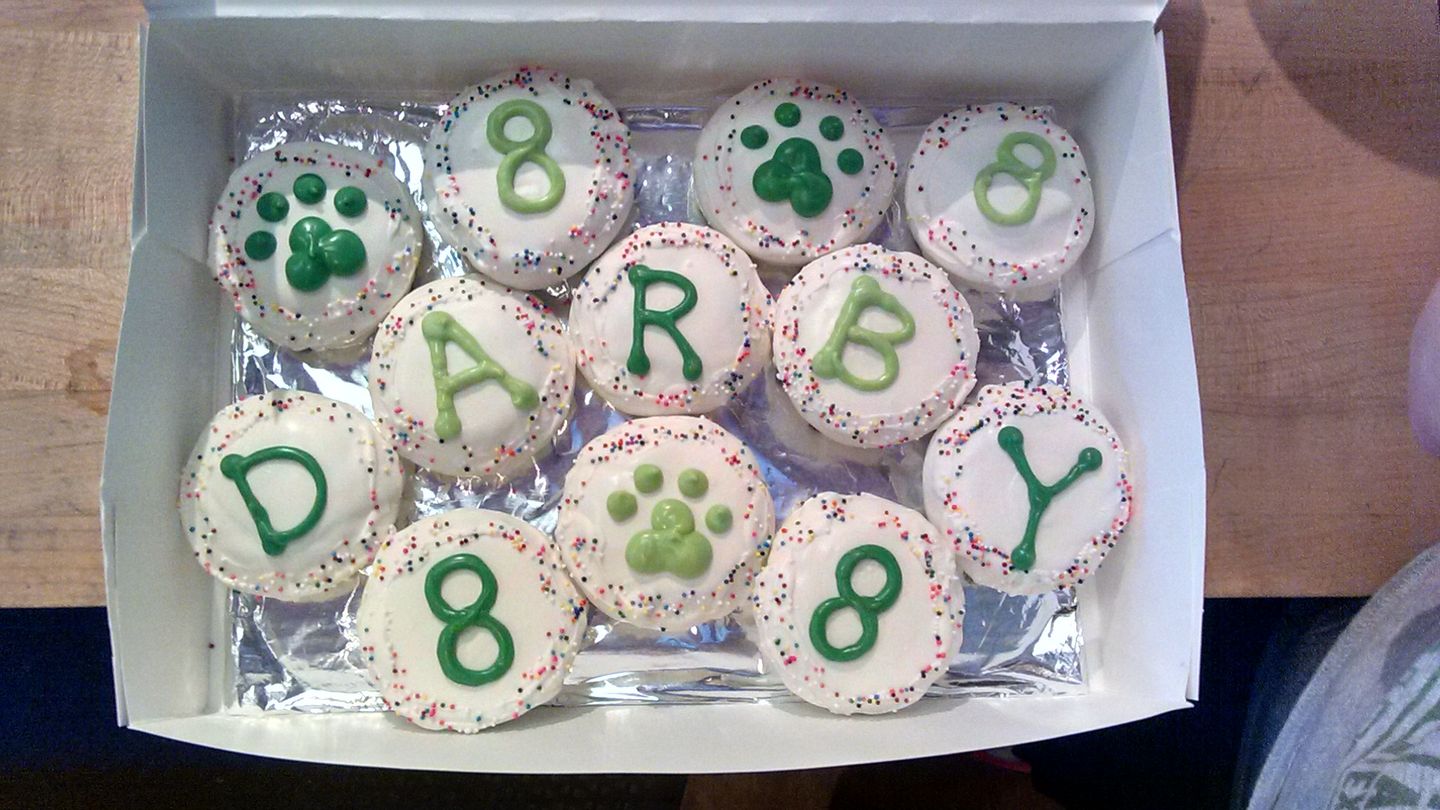 Just stop in the shop or give us a call for more information or to place an order. We just need about 36 hours to prepare your cake and we'll have everything waiting for you.
Lafayette Square
314-773–7297
Edwardsville
618-692–4729
---
Eight flavors to Choose From – Each with it's own shape.
Peanut Butter Barkers
Cheese Quackers
Apple Cinnamon Hearts
Honey Bears
Carob Chippers
Low Fat Fish
Smokey Beef Bones
Wheat Free Fruity Soft Bites
Cheeseburger Soft Bites
Peanut Butter Soft Bites
Training Bits
Assorted Treats available only in 1lb bags.
---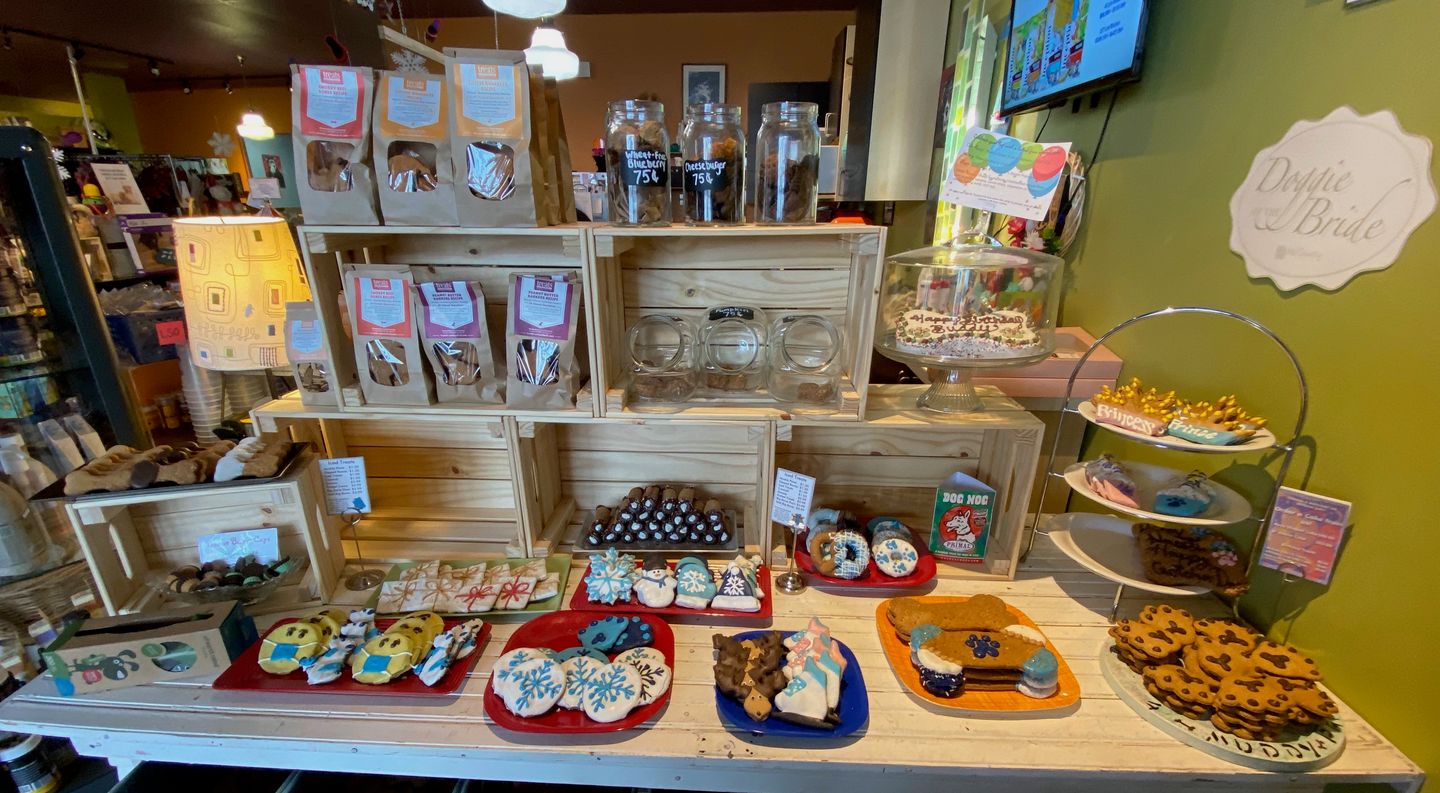 Treats are available in by the treat – mix and match your dogs favorite treats – or in 1lb bags.
We also carry big bones, decorated donuts, pretzels, cannoli, birthday treats plus special seasonal treats too – all decorated with natural carob, peanut butter and yogurt icing.
Come visit our healthy pet market in Edwardsville, IL! We offer professional pet grooming & a self serve dog wash and specialize in quality food, baked treats, & supplies for cats and dogs.